This video is a slideshow of photo highlights from the pro wrestling event Salvation, presented by House of Glory, an independent pro wrestling organization based in Queens, New York. The program is available to watch via streaming video at Fite.tv
Wrestlers featured include Mantequilla, KC Navarro, Ringleader Midas, Ken Broadway, Charles Mason, James Evander, Lo-Ki, Biff Busick, Natalia Markova, Taya Valkyrie, Arez, Penta El Zero Mierdo, Jay & Mark Briscoe.
Here's a thread of #photos from @HOGwrestling #Salvation. I'll be posting a slideshow video later. I don't know everyone's Twitter handles, so if you see someone you know (or yourself), tag 'em. Here's Mantequilla & @KCwrestles — smile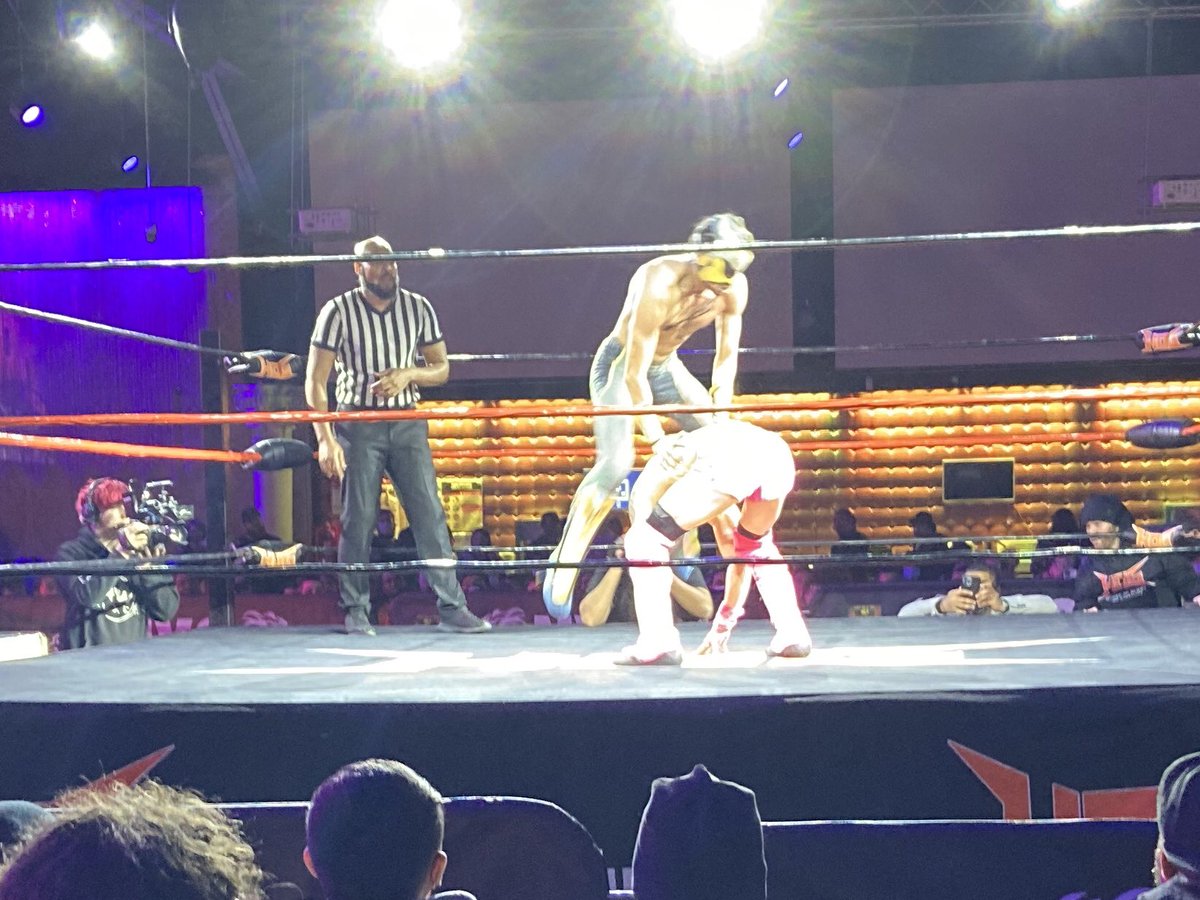 The hoop would have been on fire, but they couldn't afford the insurance — smile @RingleaderM
Making it rain — smile @cashflowkb @CharlesMas0n
"I lift things up and put them down!" — smile @hogpd
Man, Lo-Ki is agile — smile @OneWorldWarrior @_starDESTROYER
I feel bad that I didn't get many shots of the women because a lot of the action was on the floor, the crowd was standing & I couldn't get a good view because I'm #TallForAnAwawak and the one time @RealNMarkova went for a dive #MrRobot photobombed my sh!t — smile @thetayavalkyrie
High flying offense from @ArezStrange against #DemBoys — smile
Yo, @ArezStrange, this is your new poster, right here. It should be the cover of @LIFE Magazine, but I don't think they print that anymore — smile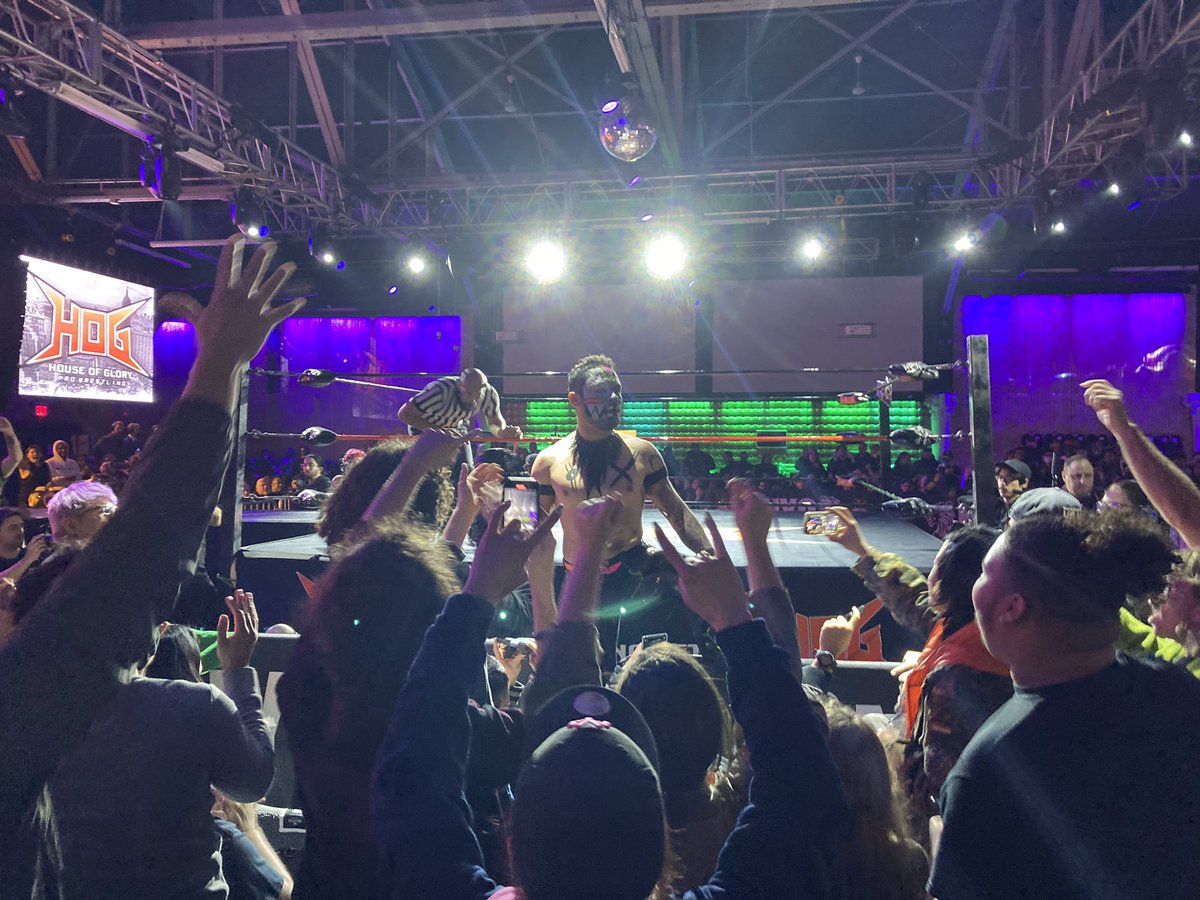 Yo, @jaybriscoe84 how much you wanna bet @ralphmacchio likes this one? — smile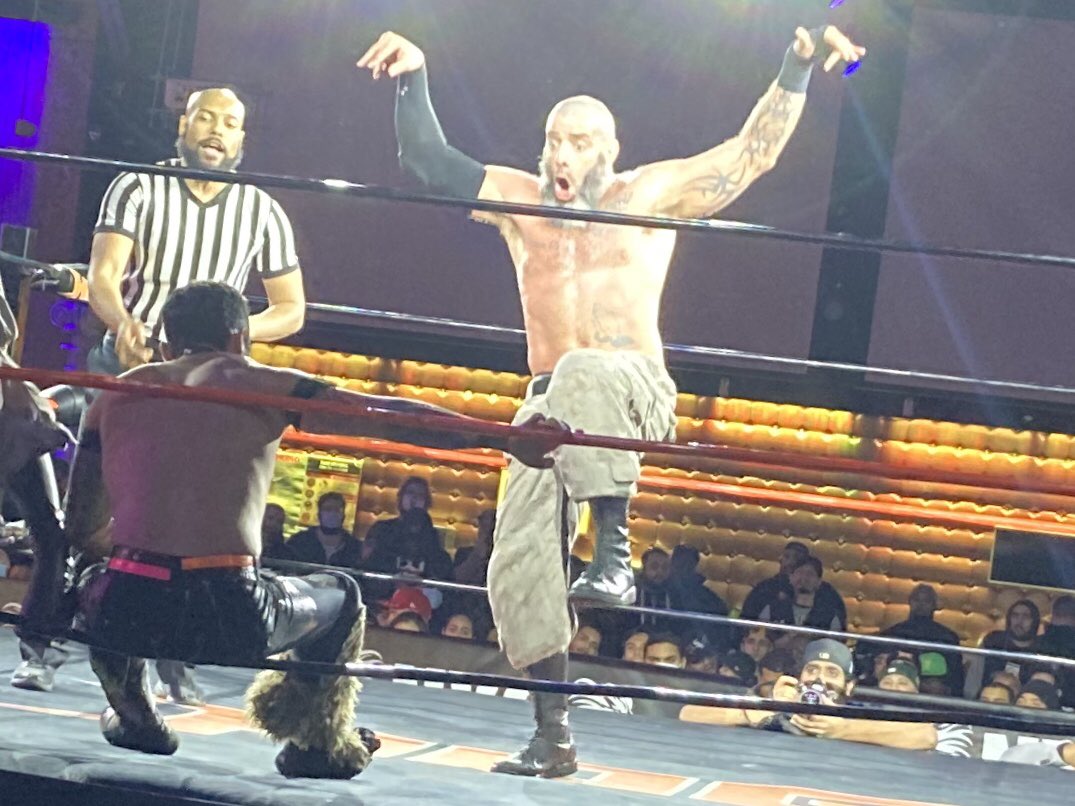 This is one of those optical delusions that @jaybriscoe84 is gonna show people and be like, "Look at my core strength son! Fcuk a six pack, my sh!t is through the roof of the brewery!!" — smile @PENTAELZEROM
Originally tweeted by smile (@lowereastsmile) on March 16, 2022.